Local Radio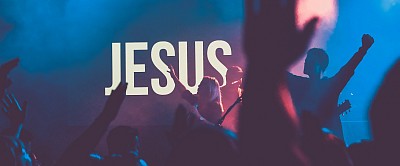 (CLICK HERE TO VISIT WEBSITE)
    The primary mission of KCGS is to provide consistently fresh and reliable programming, which establishes community through its promotion of Biblical values.
This goal will be accomplished by at least two ways.
First, by using the format commonly known as "Christian Talk Radio," the station offers programming which addresses the issues and challenges facing contemporary Christianity. Through the medium of community dialog, the goal is to attract an audience to the prescriptions found within the Bible. This mandate specifically identifies with 2nd Chronicles, 7:14, which states, "If my people, who are called by my name, will humble themselves and pray and seek my face and turn from their wicked ways, then I will hear from heaven, and I will forgive their sin and will heal their land."
Secondly, the music offered by KCGS is intended to reach even into the secular market, while at the same time serving the interests of the Christian community. This will be accomplished by presenting the best contemporary Christian music from its inception to today.
Overall, as a ministry outreach, KCGS strives to establish a platform, upon which the Christian community can gather to share and enjoy an offering of Biblical discussion and music. This interaction will serve to focus and amplify the mandate given by Jesus to, "Go into all the world and preach the gospel to every creature."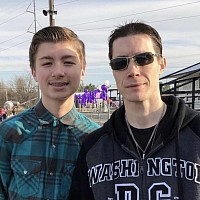 FRIDAY NIGHT FIRE (THIS SHOW IS ON KCGS RADIO)
Friday nights, from 8 pm -10 pm, Pastor Rocky and his son Blaze present an energetic mix of Christian Hip-Hop and Hot Adult Contemporary Christian to a new generation of believers.
(CLICK HERE FOR FACEBOOK PAGE)